Research to Power Your Trading
Get access to more than 20 free research subscriptions and 80 premium trials to help you find opportunities in the market.

Dow Jones Newswires delivers premium business news, commentary and insight in real time and with unquestionable accuracy and depth.

Access research from Morningstar, the leading global provider of independent, fundamental analysis to help make better informed decisions.

Seeking Alpha provides articles covering broad range of stocks and investment strategies from buy side investors and industry experts.

The Motley Fool helps millions of people attain financial freedom through website content, podcasts, books, newspaper column, radio show, mutual funds, and premium investing services.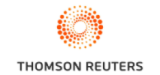 Recognizing that professionals need trusted information, filtered, and expertly managed, Thomson Reuters provides a wide range of business-critical information and software for actionable insight.

Benzinga Professional is Wall Street's real-time go-to source for breaking headlines, including market earnings reports and rating coverage gathered from hundreds of research firms.
If you would like to purchase research, please log in to Client Portal and select Settings > User Settings> Research Subscriptions. On the page, place check marks for the subscriptions you wish to purchase. Press continue and follow the prompts on the next pages to confirm the request. Note: Subscriptions are monthly and not pro-rated. Therefore, if you dis-enroll in the middle of a month period, you will be charged through the rest of the month during the first week of the following month. However, you will not be charged for the following month.*For a full list of subscriptions, disclosures and fees, please view our Pricing Guide.
Take the Next Step
Making the switch to Zacks Trade will only take minutes, and you'll start saving immediately.
OPEN YOUR ACCOUNT