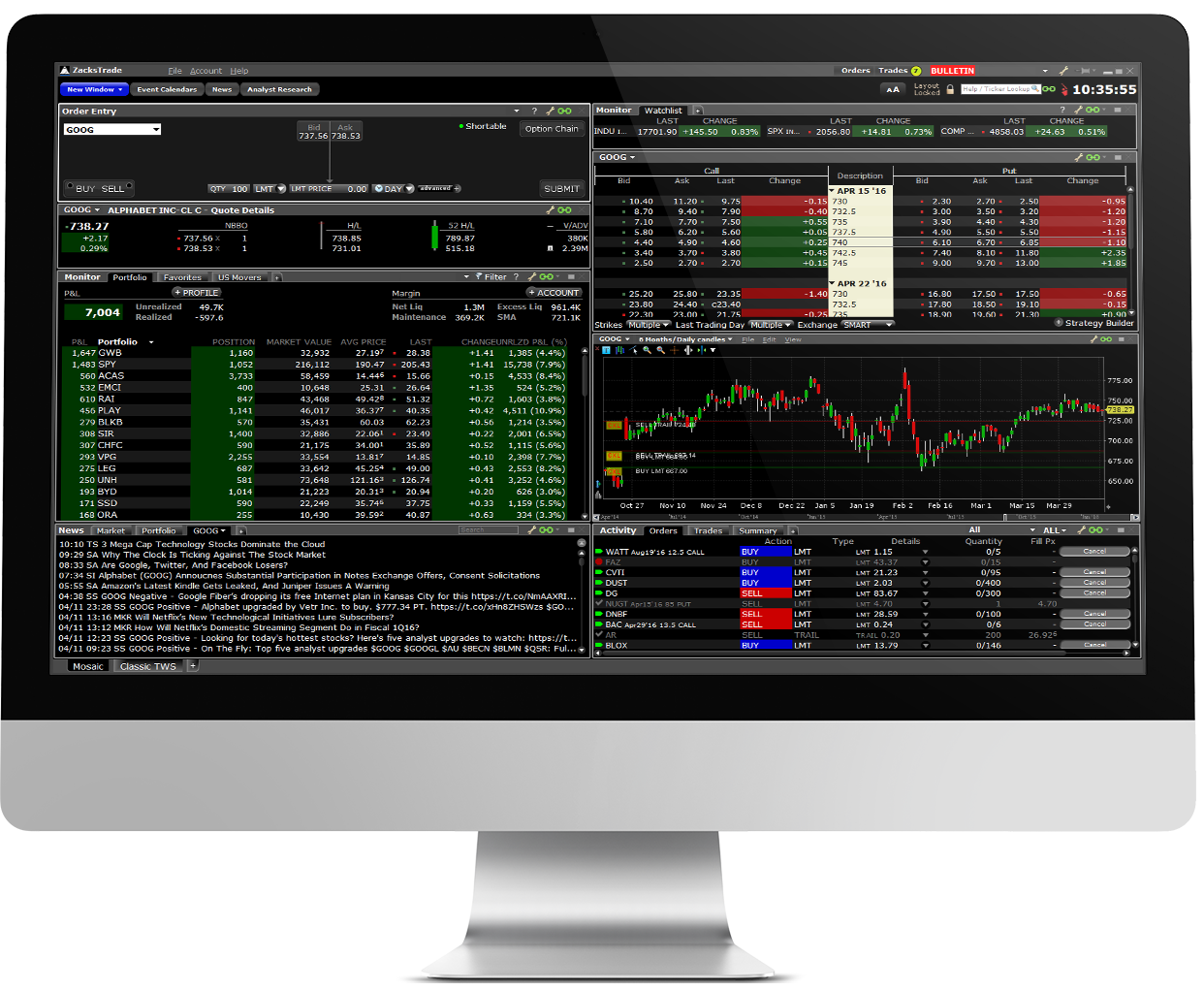 Our flagship trading platform with a robust collection of tools. Zacks Trade Pro has all the functionality you'll ever need, with a customizable interface allowing for one or many user defined views.
Best For:
Active, high-volume traders, options, news, and technical research and analysis tools.
Login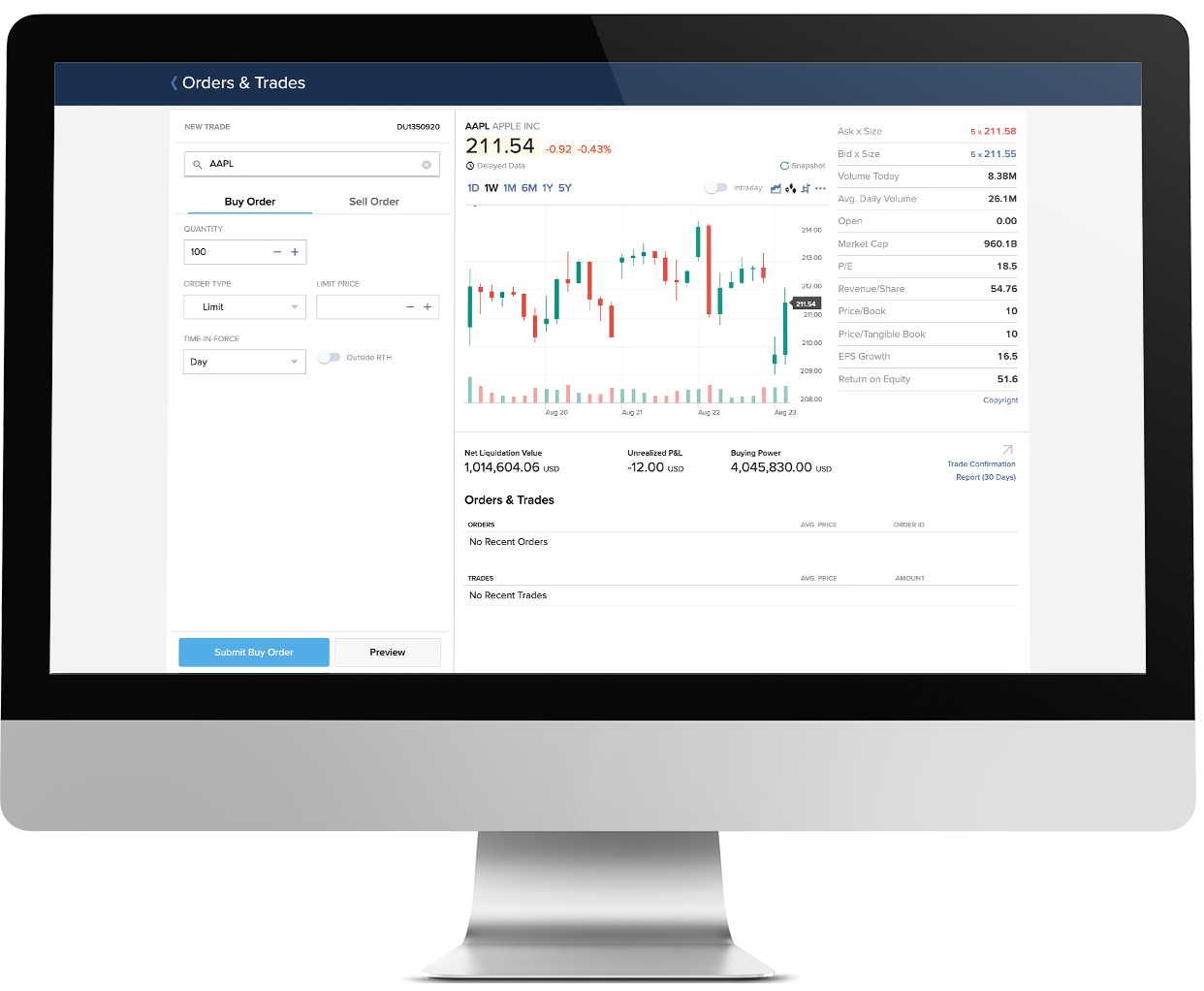 All Zacks Trade customers have access to their own Client Portal.  This console allows for the placement and management of simple trades, access to account documents and balances, and the management of account settings, subscriptions and permissions.
Best For:
Single access point for placement/management of trades, statement review, and adjustment of account settings.
Login
Trade From Your Mobile Phone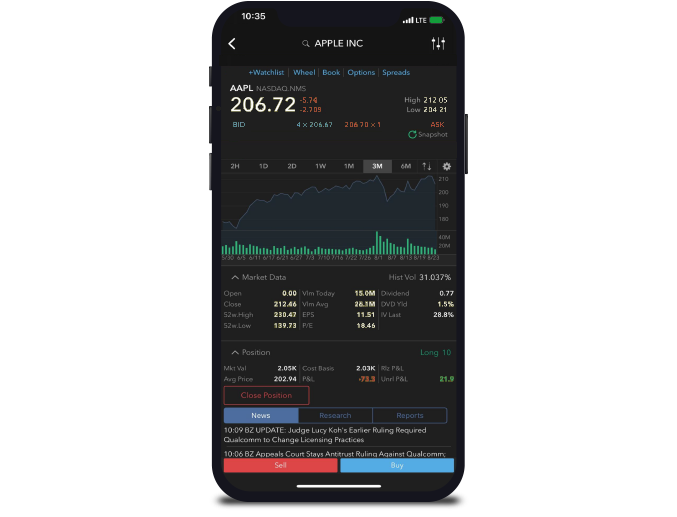 Mobility doesn't mean sacrificing functionality. Handy Trader lets you enter and manage orders, view executions, monitor your portfolio and account balances, and much more. Trade stocks, options and other securities on the go.
Learn More
Handy Trader for your phone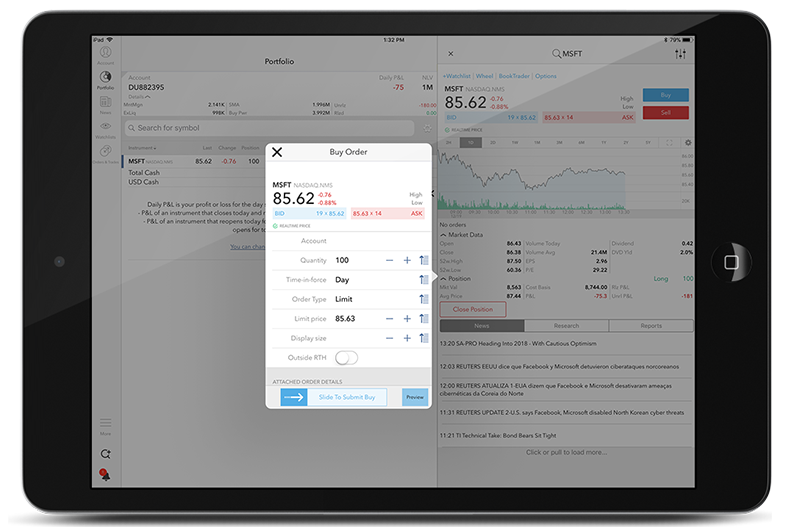 Many of our mobile users prefer the bigger screen a tablet provides. If you're one of them, TabletTrader has you covered. All the outstanding functionality of Handy Trader, but with a lot more screen real estate.
Learn More
Handy Trader for your tablet